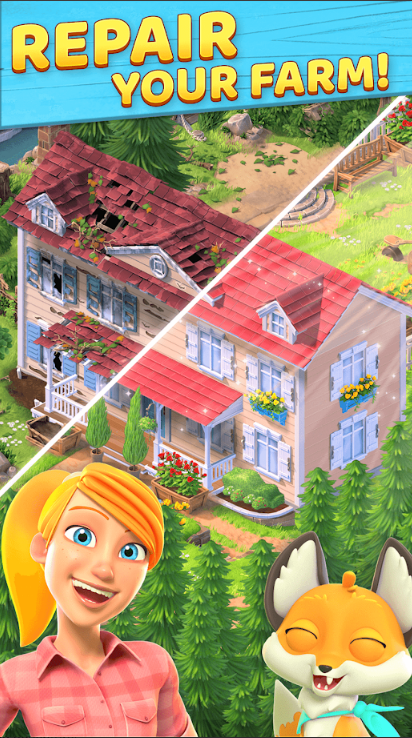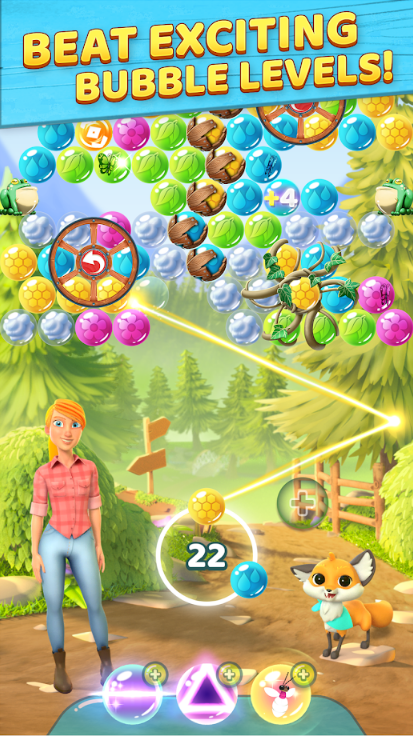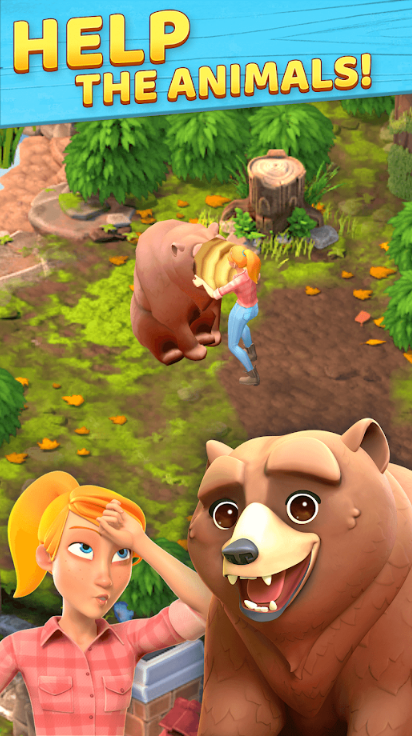 My Contributions
I have been working on Wild Life for over 8 months, during this time I have been primarily working on live operations, teams and tournaments and bubble mechanics.
Live Operations
Working on live ops taught me a lot as no one at my workplace had done it before, therefore it was a brand new experience. I worked closely with the back end team in order to get the expected result. Live ops allow us to turn on an event on the back end, which starts a story event on the client, we have roughly five events currently in Wild Life.
Teams and Tournaments
Teams and Tournaments was also a new avenue unexplored in the studio, which gave myself another challenge I had to solve. The goal was for the user to be able to join or create a team with their Facebook friends, or random users across the globe. They should also be able to edit their avatar, leave the team, see global and local leader-boards as well as chat in real time with their team. I learnt a lot developing this system as I had to account for hurdles that I wouldn't normally when developing game play, such as internet speeds, leaving teams whilst teams are currently in tournaments etc.
Tournaments are very similar to the live events I have been developing, though rather than doing the event solo, you're competing with your team in order to move up a leader-board.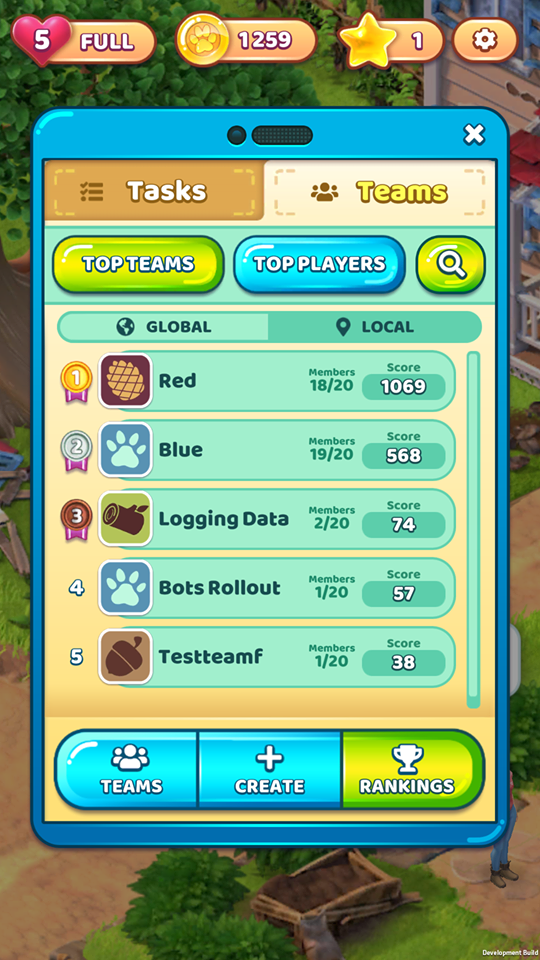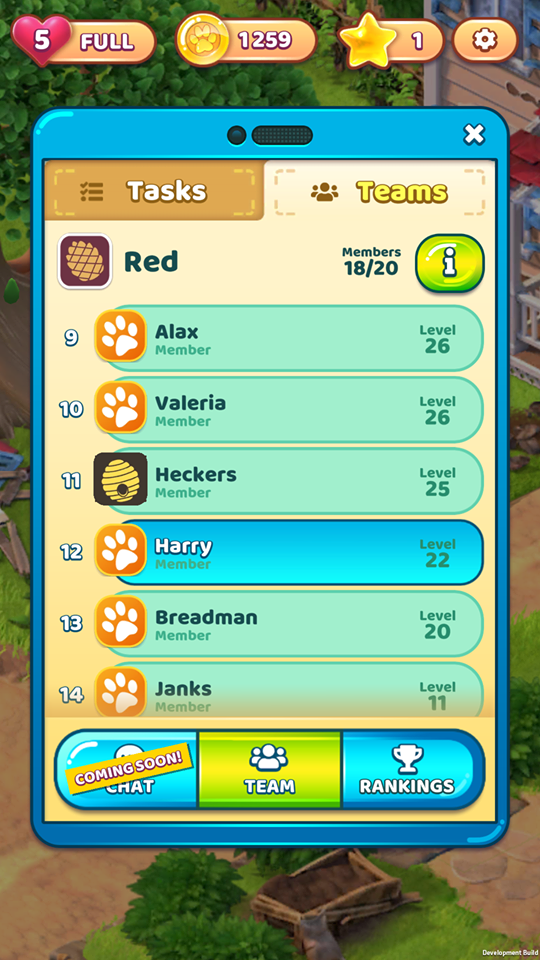 Bubble Mechanics
Developing new bubble mechanics can throw up an interesting challenge as there are hundreds of unique mechanics that may cause issues with other bubbles. Creating these mechanics must be done with preparation and thought of other bubbles, the bubble I create may work on its own, but when mixed with other mechanics it may show problems. This is something I've learnt throughout the process and have now developed heaps of special bubble mechanics in Wild Life
Key Takeaways
- Working in unison with a back-end team
- Team system and leaderboards
- Working in a medium size team